For the Girls:
Hair The Flip was very popular often teased up in a beehive style.
hats were very popular and often hair would be styled in small ''spit curls'' on each cheek.
Make-up Very heavy eyes with false eyelashes and pale pink lipstick.
Jewlery Large clip on earings always matching the outfit, often with matching pin, bracletts and or necklace.
Boots the first Gogo boots had flat soles, ziped up the back and came to the mid calf, later they had a higher square heal and reached to the knee zipping on the inside of the leg. they came in various colors but White was the favorite.
Shoes flat shoes with round or square toes, often with bows or buckles, usualy about 1-2'' heal.Mary Janes and T-Straps also. all different colors were popular, often in pat' leather, but they always matched the outfit!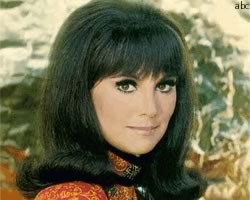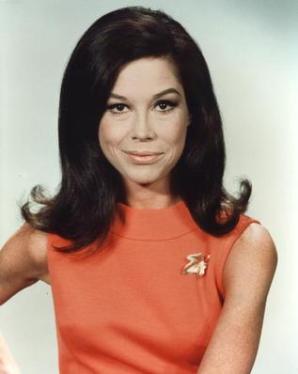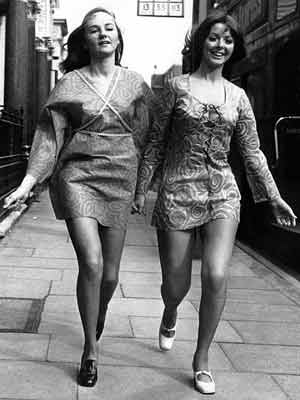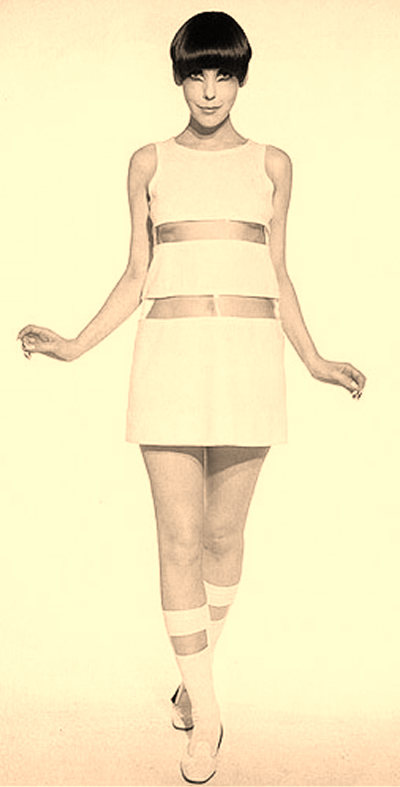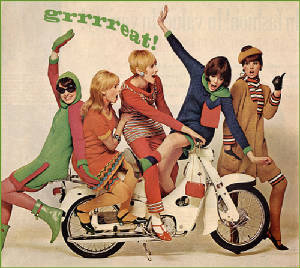 For the Guys:
early to mid 60's the pants were skinny and short to show shoes, skiny ties and jackets with small lapels or naru collar.
colorful shirts, ties jackets and pants for the Mod men.
Early to mid 60's:
beatles boots that zip and had pointed toes were very popular.
Lennon glasses (small round lenses) and 'shaggy' beatles style hair
also think Austin Powers style velvet suit with lace jabot.
Late 60's:
1969 Woodstock hippie style: ethinc clothing, long messy hair, sandles,
peace sign necklace.